LIT is for those 15 years of age and older, participants will focus on leadership skills, faith development, team building and personal growth while participating in traditional camp activities.
Benefits of the LIT Program Inside and Outside of Camp Life
LIT is a great program to list on your resume for all employment, but it especially helps when applying to be a counselor at Camp Geddie! During these four weeks at camp, you will develop a strong skill set and learn various tools and techniques that can be applied to any aspect of life. All while having an amazing summer experience! The benefits of the camp experience are plenty, from life lessons beyond the classroom and the value of playtime, to appreciating nature and building confidence and leadership skills, while building a relationship with Christ. LIT will help participants to build relationships and social skills by offering hands on experience with campers and engaging in peer mentoring. LIT will develop resiliency and confidence as participants are encouraged to go outside their comfort zone through activities such as leading Bible Studies and other camp activities (games, crafts, sports, singing etc.). As LIT participants take risks and face challenges, they build their independence, resiliency and self-esteem in a safe, supervised and supportive environment. LIT participants will also benefit from the physical activity aspects of the program. Participants engage in daily physical activity which has been shown to have many beneficial health outcomes.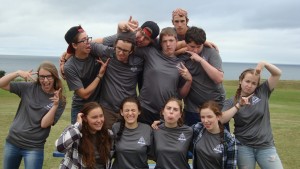 LIT 2022
LIT Ages 15+
Cost: $575

LIT is designed as an ideal transition between being a camper and
becoming a staff member. The program emphasizes the development of Christian camping leadership skills (including learning age group characteristics, planning and leading Bible study, vespers, campfires, and singing, working with special needs campers and much more. It offers a balance of formal training, mentoring, and practical hands on experience.