Working at Camp Geddie is a wonderful and unique opportunity. We live in community, develop important life skills, enjoy playing, and growing in Christ.
Click the link below to download the application for Camp Geddie Summer Staff 2017. Don't forget to read the ministry descriptions for the various positions offered.
2017 Summer Staff Applications
2017 Staff Application Reference Form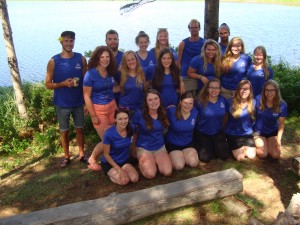 The following are the Summer Staff Positions for Camp Geddie. Please read ministry description and requirements before making application.
Program Director- Ministry-Description-Program-Director
Assistant Program/Adminsition-Ministry-Description-Assistant-Prog-Bus
LIT Directors- Ministry Description LIT Director
Medical Counsellor- Medical-Personnel-Ministry-Description

Mission Animator- Ministry-Description-Mission-Animator
Arts Counselor- Ministry-Description-Crafts-Drama-Music-Instructor
Canoe Counsellor- Ministry-Description-Canoe-Instructor
Waterfront Director- Ministry-Description-Waterfront
Outdoor Education Counsellor- Ministry-Description-Outdoor-Ed
Full time Cabin Counsellors- Ministry-Description-Full-Time-Counsellor
Weekly Cabin Counsellors- Ministry-Description-Weekly-Counsellor